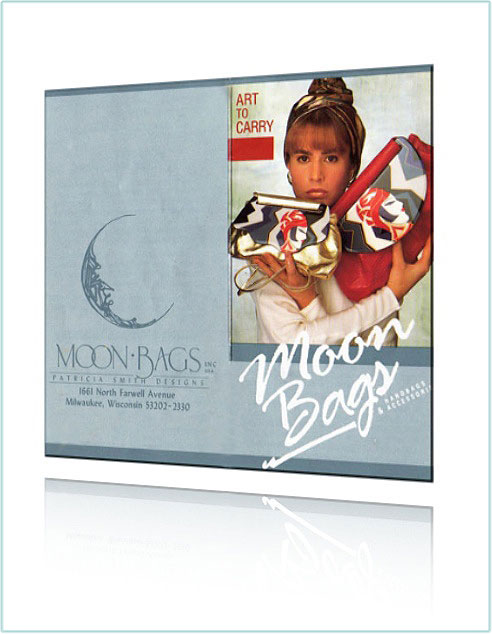 Extraordinary vintage Patricia Smith Moon Bags. Patricia is a renowned artist. Patricia designed the artwork on the lacquered panels herself. Her business, Moon Bags Inc, Milwaukee, WI was in business from the late 1970's through 1997. All the lacquered flap Moon Bags have a Velcro strip so the panels can be interchanged. She sold her business to Karia Jordan Collections which sold the Moon Bags for a short period of time. Now the Moon Bags are one of the most sought after wearable collectable vintage handbags.
ART TO CARRY!
Terminology regarding the condition of the Vintage Handbags:
Please remember when buying vintage purses there are normally minor imperfections 
 unless these are very noticable or detract from the style or attractiveness of the item they are not normally mentioned.
LOOKING FOR PERFECTION - VINTAGE IS NOT FOR YOU!
(Mint Condition) MINT - As close to "new" as possible for its age. No problems.
(Excellent Condition) Normal wear expected for age. Any problems are not easily visible.
(Gently Used) Normal wear expected for age. Shows very minimal wear
(Used) A purse that was used everyday. Not abused.... but used, shows more noticeable wear.
(Rest assured I do not sell handbags that are not attractive or fit to carry.)